Kitesurf, Windsurf and Sup in Stagnone.
The perfect place to learn and have fun doing Kite and Windsurf.
After 20 years of experience, Gianluca and his Jamakite team have the pleasure of sharing his passion with you.
Our center overlooks the Stagnone Nature Reserve, less than an hour from Palermo and a few minutes from Trapani airport Birgi, offers all the services you will need during your vacation of sport and pleasure.
In the flower garden of our center you will find every comfort to relax.
A brand new Beach Bar, Shower, relax area with free sun beds and deck chairs, a beach assistant that will always help you to launch and land the kite safely, and a rescue boat service.
We are sure you'll be happy to join our services! Come on, come with us!
The center has been operational since March-November.
The courses we take are held by qualified instructors and allow everyone to easily learn Wing, Kitesurf, Windsurf and Sup. Our lessons are suitable for all ages and allow you to progress easily thanks to the extremely easy conditions of our spot. Each course includes various levels of progress, from basic to advanced, until IKO instructor courses.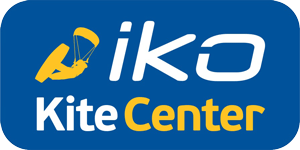 The equipment rental service boasts a wide selection of wings and boards for every taste, from radical C-Kite for those who love freestyle to easy SLE to navigate with ease in complete safety.
You can also rent equipment or send it from home.
We will take care of it while we wait for you!
The equipment rental service boasts a wide choice of sails, wings and boards for every need for Wing, Windsurf, Kitesurf, Sup, but not only, we have Canoes and City Bikes available to enjoy your holiday and explore our area!
You can also send your equipment from home directly to our center and travel light.

School and Rental
Wing, kite, windsurf, sup, cayak, bikes
A holiday of sport, nature and history
With our advice you can book B & Bs, hotels and resorts closer to the spot, eat the typical delights of our region and visit with your family or friends the most interesting places in our area.
You can also participate in our Kite Trips to the most beautiful beaches beautiful of our Sicily to find the best conditions for kitesurfing and windsurfing.
When things don't go the right way JamaKite brings them back to life!
The associated service center Jamakite is able to perform all types of repairs to kites, bars, trapezes, windsurf sails, with great quality and speed. While you wait for your equipment, use ours! Don't lose even a minute of wind!